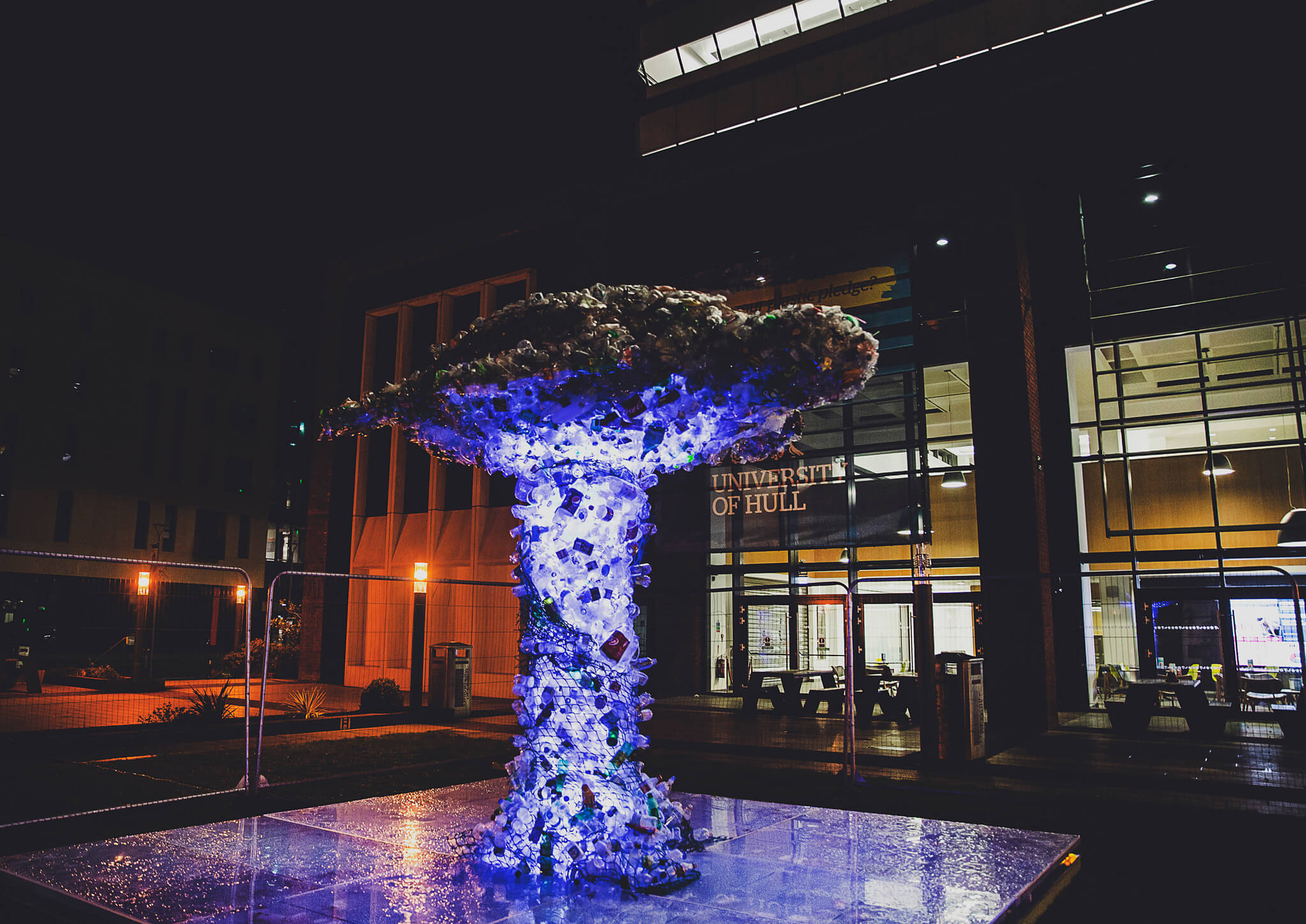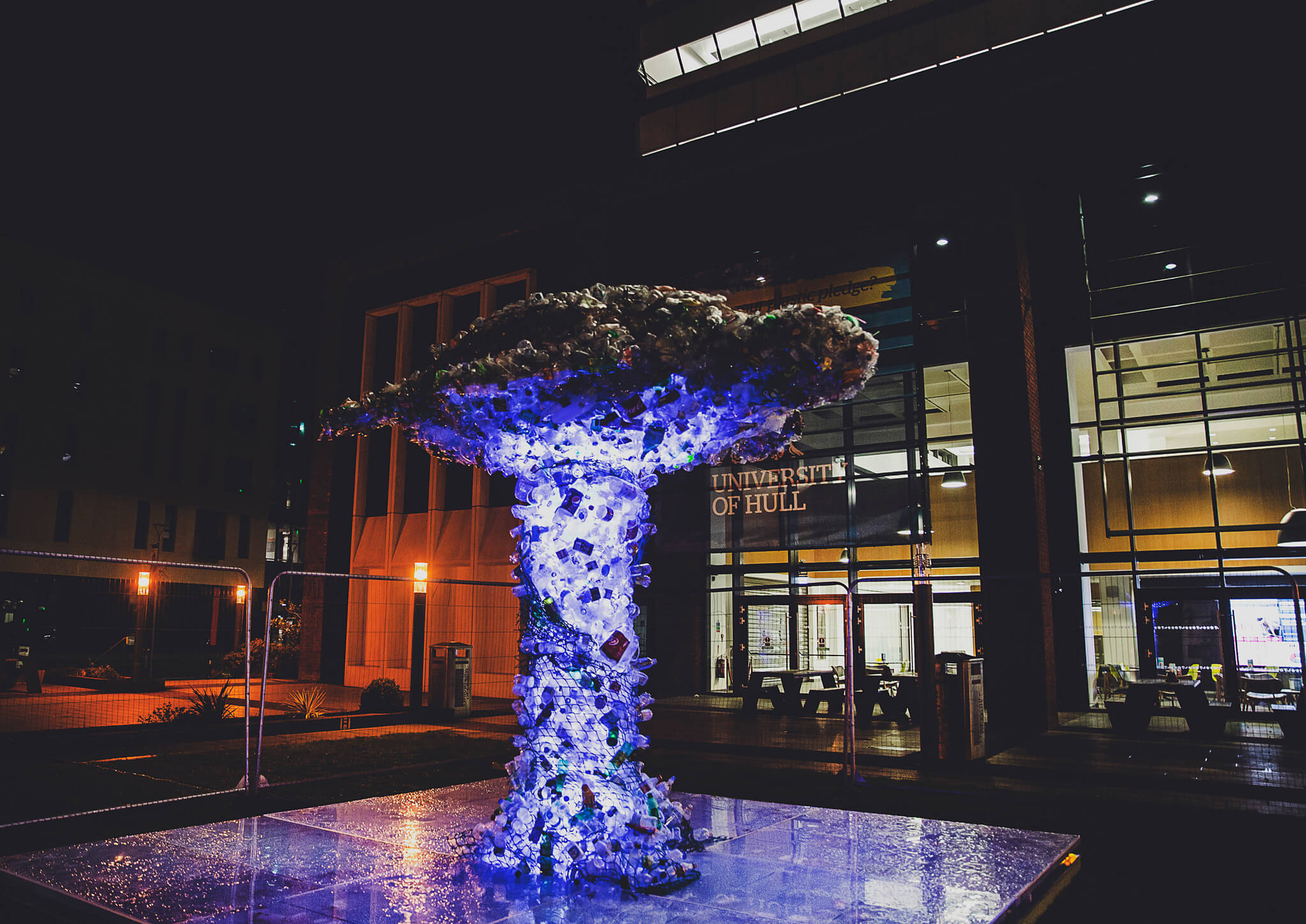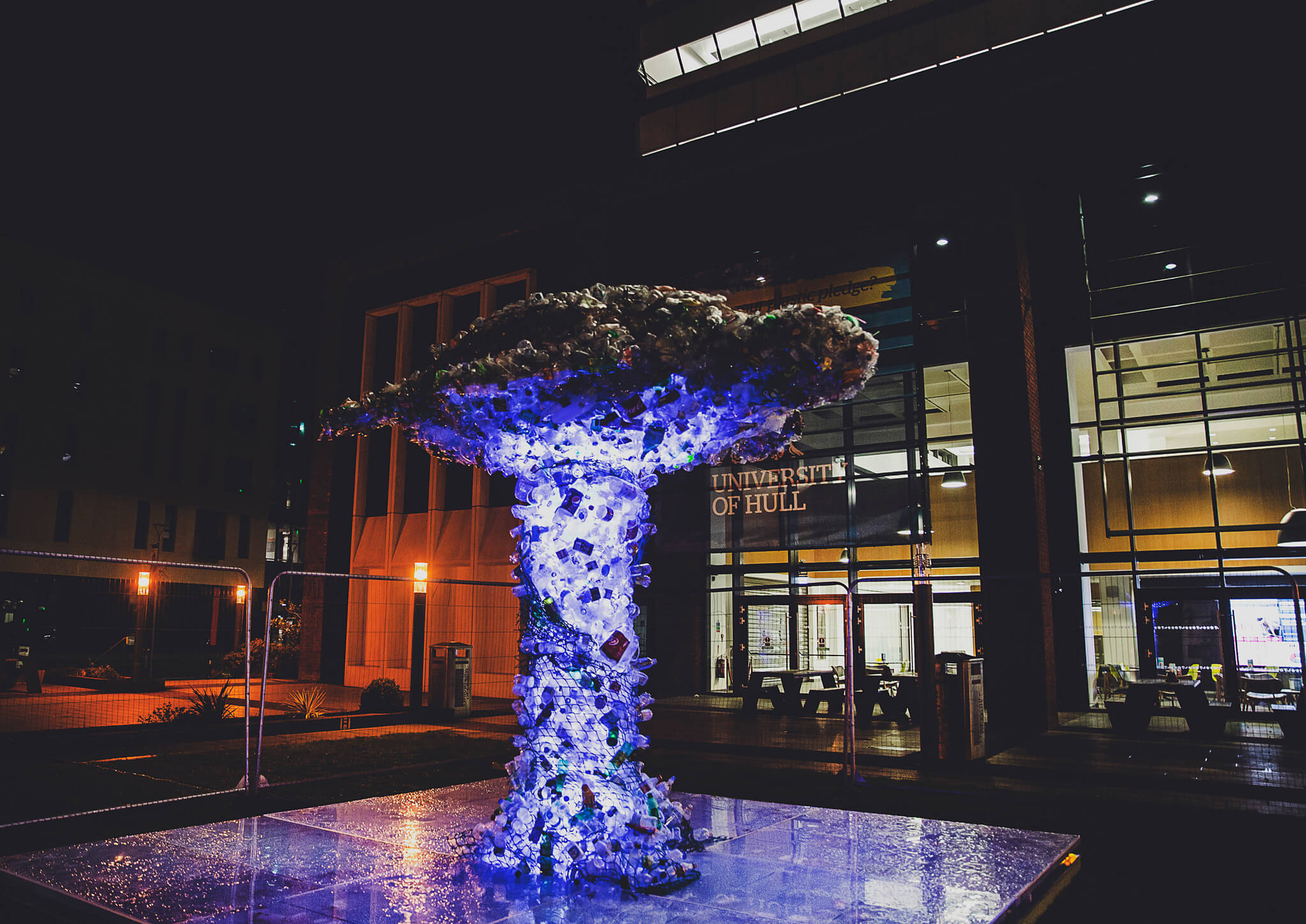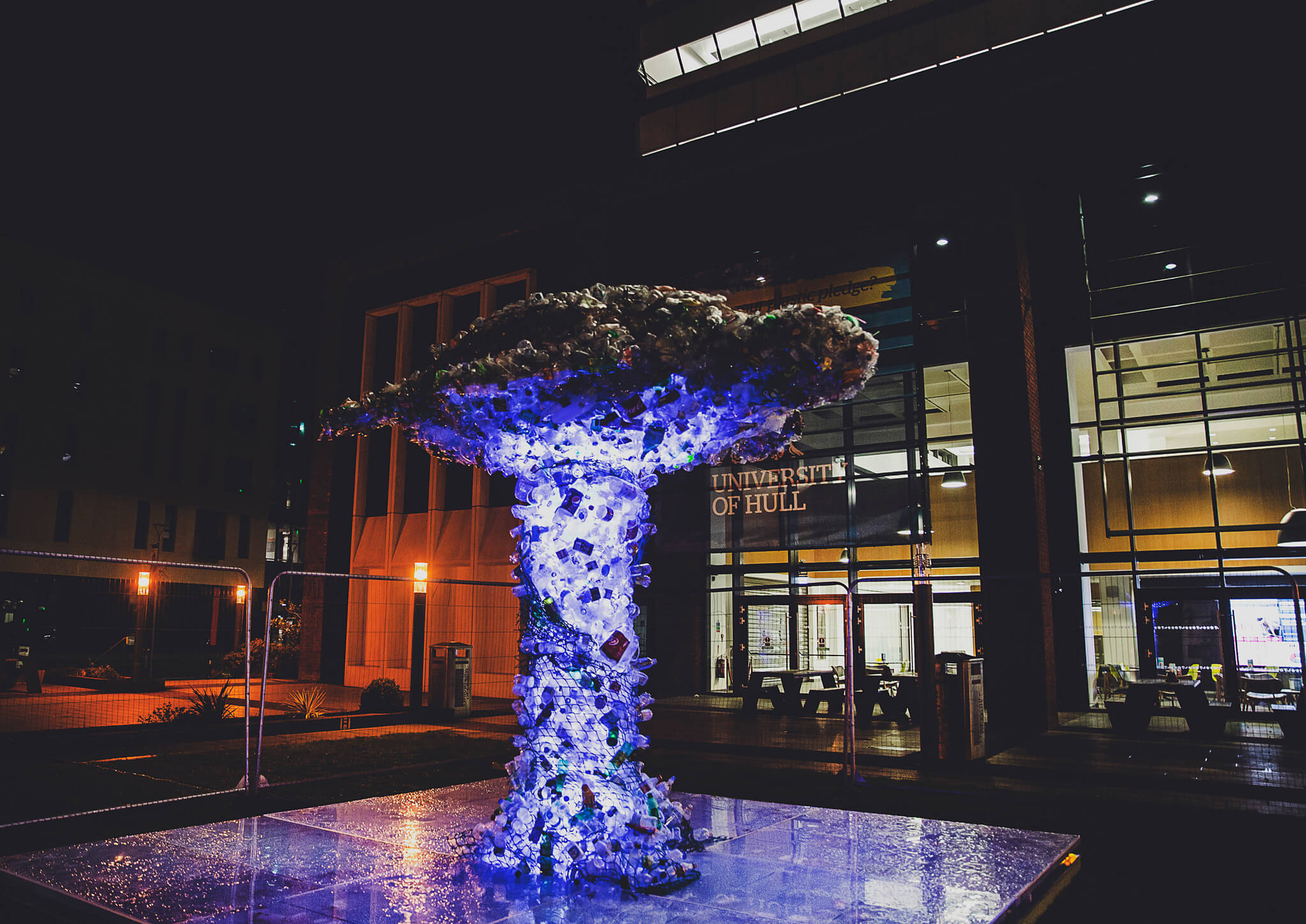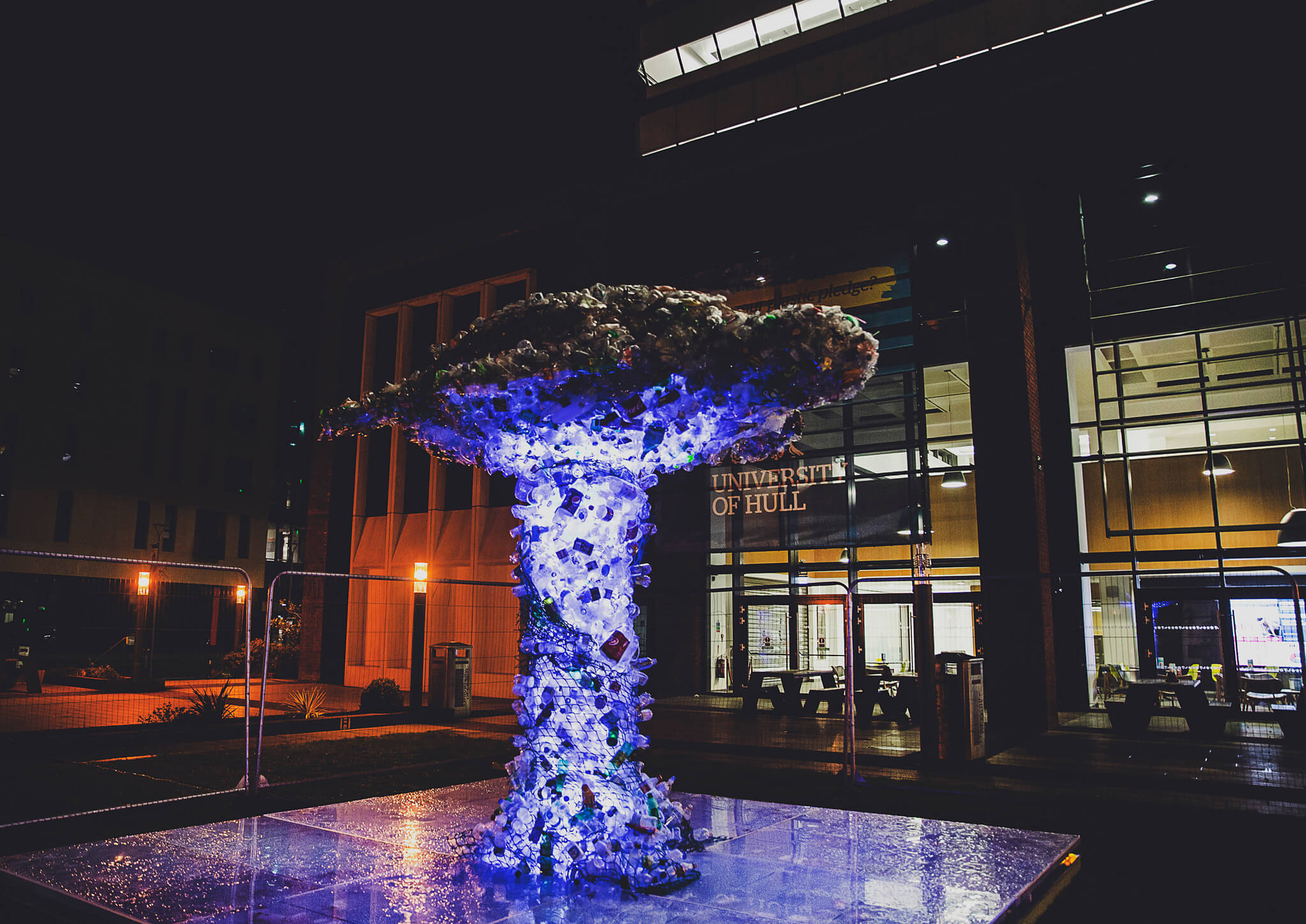 Tilly the Turtle Has a Crucial Message to Share
Tilly the Turtle Has a Crucial Message to Share
Tilly the Turtle Has a Crucial Message to Share
If you read our recent post about how we're helping the University of Hull to deliver #MyPlasticPledge, you'll be aware of the campaign and hopefully already cutting down on your plastic usage. (Quick tip: Say no to plastic straws and use biodegradable ones instead.)
So, having collected over 15,000 pieces of unwanted plastic in our enormous beer glass installation at the Freedom Festival and around the university campus, we then got to work in our warehouse cleaning and sterilising every single one of them. This set us up for the next stage, which would see the mountain of materials given a fantastic new purpose.
Our CEO, Calvin Innes, came up with the concept of turning the collected plastic into a huge art installation. It needed to represent the oceans and the damage that plastic has on their ecosystems, whilst looking friendly and grabbing attention from afar. The solution was obvious – a majestic turtle, which we named Tilly.
Measuring 12ft long and sitting on a 9ft central column, Tilly the Turtle is the perfect juxtaposition of a beautiful creature that lives in horrendous conditions that have been forced upon it by humans. The block base is filled with water and additional plastic waste, plus lighting has been fitted to make the sculpture really stand out. Frozen in the middle of a swim, Tilly acts as a beacon and speaks volumes through a visual message that requires not even one word of text.
Delivering the #MyPlasticPledge drive alongside work for the British Science Festival is an amazing opportunity for our teams to showcase their crazy ideas, lightning-fast turnaround and commitment to growing brands through disruptive events. Over the last fortnight we've designed, installed and managed tons of activity for this cause, from a beach scene in Queen's Gardens, to eco-friendly face painting, a mini fairground and keep-cup giveaways to encourage people to use less plastic.
Tilly is currently taking pride of place outside the Brynmor Jones Library on the University of Hull campus, which is open to the public seven days a week. Make sure to pop down and see her while you can, as it won't be long before she starts her UK tour to raise awareness of the detrimental effects that plastic has on our planet.
Tilly loves having selfies taken with her fans, so make sure to add #MyPlasticPledge and #BSF18 and tag in Drunk Animal and the University of Hull.